Tuath Housing
Property Development
Tuath's organisational strength stems from our successful and sustainable partnerships with government, financial institutions, statutory bodies, local authorities and developers. These relationships allow us to deliver a broad range of housing types and tenures to meet local need.
To discuss a potential development opportunity, or to learn more about our ambitious development programme, request a call back –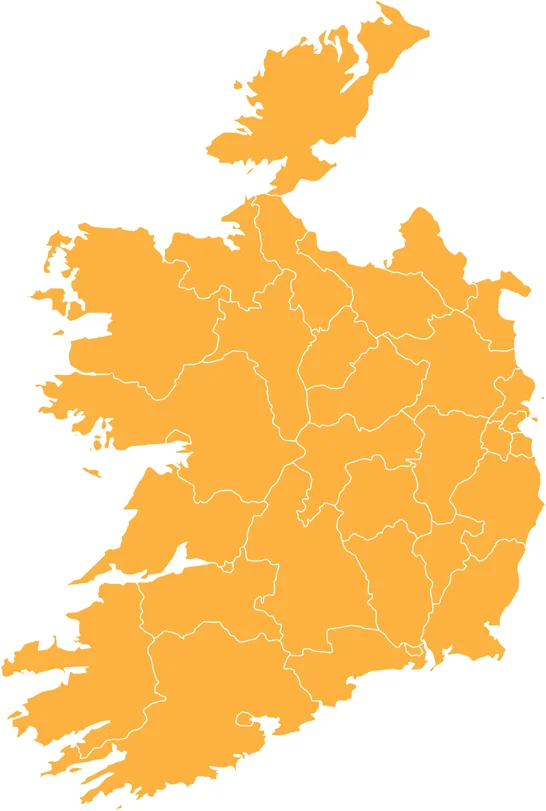 Homes in Donegal
34
Homes in Leitrim
12
Homes in Monaghan
61
Homes in Sligo
13
Homes in Cavan
118
Homes in Louth
612
Homes in Mayo
04
Homes in Roscommon
90
Homes in Longford
03
Homes in Westmeath
227
Homes in Meath
687
Homes in Galway
276
Galway City Council - 242 Galway County Council - 34
Homes in Offaly
71
Homes in Kildare
830
Homes in Wicklow
483
Homes in Laois
113
Homes in Clare
55
Homes in Tipperary
75
Homes in Kilkenny
62
Homes in Wexford
252
Homes in Limerick
29
Homes in Waterford
115
Homes in Kerry
57
Homes in Cork
1301
Cork City Council - 685 Cork County Council - 616
Homes in Dublin
4597
Dublin City Council - 2681 Fingal County Council - 693 South Dublin County Council - 721 Dun Laoghaire - Rathdown County Council - 502
Homes in Carlow
147
Request for Tenders
Tuath Housing Association invites tenders from experienced Developers to submit proposals for schemes of 50+ units with Full Planning Permission and Local Authority support in the locations set out below;
Greater Dublin Area
Social Housing Schemes
Request for Tenders Information
Submission Deadline: Friday 22nd Sept 2023 at 4:00pm
Clarification Query Deadline: Thursday 21st Sept September 2023 at 12:00pm
Tender Reference: RFT 05235
From
2021 - 2025

We Aim to Deliver

5,000

Social and
Affordable Homes Nationwide
As an approved housing body (AHB), our goal is to continue to achieve long term, sustainable growth and viability through maximising government and private borrowing, generating surpluses year on year and delivering value for money.
Our Strategic Plan lays out a clear path that ensures we stay focused on sustainable growth and delivering new homes for people in housing need. It maps out our journey to becoming a truly customer-driven organisation.
View Tuath's Strategic Plan 2021 -2025, to find out more about more about how we aim to deliver 5,000 quality, safe and secure and homes by 2025
The award-winning
DEVELOPMENT TEAM
Our Award-Winning Team aim to provide long-term, safe, quality housing at best value whilst locally building sustainable communities in all 31 local authority areas.
Developers recognise Tuath as a key player in their delivery model where we have organically grown strong relationships over the years.
View all
Get More Info
Download Our Company Brochure
Download
CASE STUDIES
Tuath Housing Developments Nationwide